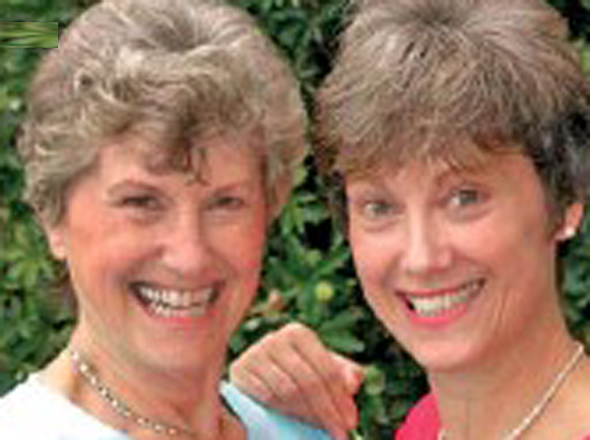 Kemara Academy offers international aromatherapy courses to Sri Lankans
The first international college of aromatherapy in Sri Lanka
The Kemara Academy, in partnership with the world renowned Penny Price Aromatherapy Academy based in UK will be the first international college of Aromatherapy in Sri Lanka bringing high quality to the profession. The UK based Penny Price Aromatherapy Academy is known across the world for quality aromatherapy training and courses in complementary therapy.
The Penny Price Aromatherapy UK is accredited to several globally recognised institutions such as:
The International Federation for Professional Aromatherapists (IFPA)
Federation of Holistic Therapists (FHT)
The Institute of Aromatic Medicine (IAM)
The International Federation of Aromatherapists ( IFA) (Japan)
The Guild of Infant and Child Massage (GICM)
The International Therapies Examination Council (ITEC)
Association of Beauty Therapists
The accreditations guarantee that the Kemara Academy courses conform to high standards and guarantee success for participants.
The Kemara Academy of Aromatherapy was founded by Kishani Gunawardena. Kishani has been a professional aroma therapist since 1994 being qualified from the Shirley Price Colle ge of Aromatherapy in UK. In addition Kishani is highly qualified in Reflexology, Dr. Vodder Manual Lymph Drainage and in making organic cosmetics. Her education has been in some of the most recognized colleges in the UK.
The Kemara Academy in partnership with Penny Price conducts Clinical Aromatherapy Diploma Course Module 1- 5, Reflexology Course, Indian head Massage, Hot Stone Massage, Aromatherapy for Babies and Children (A preventive health care for your family), Spa Training
Here are the top five reasons for you to team up with us!
We sell all the quality essential oils and aromatherapy products you need for successful treatments.
We use the best professional tutors for our accredited aromatherapy courses.
You will be confident in what you know - so that you can practice with confidence.
You can share our passion for aromatherapy - so that you can inspire others.
We guarantee you complete satisfaction with our aromatherapy products and aromatherapy courses or we will replace and retrain.
As with many complementary therapies, Kishani says that aromatherapy is a sadly misunderstood subject and, consequently, is misused. For many it is simply a massage with some sweet-smelling oil. However, aromatherapy has a rich well-documented history with its origin dating back to 1800 B.C.
Aromatherapy is the controlled use of essential oils by different methods to enhance the well-being of the mind, body and spirit. It uses pure essences from plants, which may have a preventive effect, helping to sooth difficulties in common ailments while working alongside medical treatment in the healing process. Essential oils are highly fragrant, volatile and are extracted from flowers, leaves, twigs, bark, roots and fruits of many common plants. The essential oils have many different properties and as research has shown, can be stimulating, antiinfectious, anti-inflammatory, relaxing, calming, soothing and uplifting. Aromatherapy, therefore, has the ability to affect the emotions and promote bodily well-being and psychological balance.
Having a firmly established Kemara Spa, offering a range of alternative therapies to ladies and children and the Kemara Boutique which manufactures and sells over 180 organic and natural products, Kishani believes that the time is now right to expand the Kemara Academy.
There is a big void in professional training in the field of wellness and spas in Sri Lanka that few establishments have sufficiently trained staff. One of the reasons why Kishani felt that there was a need for a profes- sional academy was to educate persons on the true value of Aromatherapy and other complementary therapies.
She also felt that with the recent boost in the tourist industry and with expansion projects in every hotel, spa facilities are becoming a significant attraction for visitors to Sri Lanka. If Sri Lanka is to position itself top the spa industry, it is of paramount importance that spa services are kept professional and therapists are well trained.
It is sad to see many spa operators brining therapists from abroad when we have so many unemployed people in our country who could be given appropriate training in this field. One reason that young people do not opt to become therapists is due to the stigma attached to this field. However, now that complementary therapies and the wellness industry is booming, the sky is the limit for well-qualified personnel.
Studying at the Kemara Academy with its affiliation to Penny Price Aromatherapy in UK will provide our students with the knowledge and skills to offer a range of complemen-
Shirly and Penny tary therapies to individual clients ensuring safe, beneficial and professional treatments.
The Kemara Academy has successfully trained Sri Lankans and expatriates in aromatherapy and complementary therapies. They have been overwhelmingly commendatory of the training programmes. These are the wonderful thoughts they left with us bringing in great encouragement for us at the Kemara Academy.
Module 1 And Module 2 Aromatherapy courses
Thank you for your aromatherapy Module 1 and Module 2 courses. I followed the Module 3, 4 and 5 distance learning courses with Penny Price Aromatherapy UK they were very friendly and supportive. I have learnt so much that I have now completely changed my career from a lawyer to a holistic therapist. Great work, keep it up. Mary from Switzerland
Coming to Sri Lanka was a huge step for me, and I was feeling depressed and low until I found the Kemara Academy. I must say that I enjoyed the aromatherapy courses so much and it made my stay in Sri Lanka so much more meaningful I have recommended it to so many of my friends and I heard that some of them have followed it too, Thank you so much Kishani. Keiko From Japan
Aromatherapy - preventive health care for family and kids
My favourite aspect of the course was learning to make my own range of, creams, lotions and shower gels with so many fantastic ready-made bases that Kemara has to offer. Thank you Kishani for your practical tips on using essential oils for many simple common ailments. My kids love it. Kate Indian Head Massage The two- day Indian Head massage course was great and very informative we were able to receive and give a massage and had so much fun. All worked together in a friendly atmosphere. Now we offer these treatments at our salon and the response that we get from our clients is fantastic. We are now sending more therapists to learn the proper techniques from the Kemara Academy. Well known salon in Colombo
Sunday Times 2012
https://www.pressreader.com/sri-lanka/sunday-times-sri-lanka/20120212/378786052379740