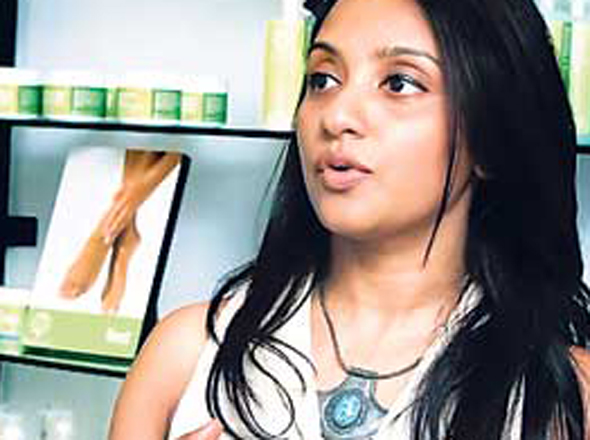 Kemara – Healing by Seeking Balance
Wellness has become one of the fastest growing industries in the world. Men and women are increasingly looking for that connection and balance between mind, body and spirit. "People feel spas offer this connection and give them the total 'me' time. They see it as a form of medication, a preventive health care," says Kishani Gunewardena, holistic therapist and founder of Kemara, a company which specializes in alternative therapies.
Kemara also offers a world recognized qualification in aromatherapy for those wishing to pursue it as a profession."There is huge potential for alternative therapists in Sri Lanka, but there is this idea that this is not a respected profession," Kishani says explaining that there is a dearth of spa professionals in the country. Kishani believes that negative attitudes towards spas fuelled by cultural and social beliefs and the lack of a proper regulatory body are some of the main aspects that have hindered the development of the business here.'Kemara' in Bambalapitiya means 'healing' in Sanskrit, Kishani explains adding that they conduct workshops on aromatherapy for mothers, babies and children and stress management. Earlier known as 'Aromystique' and recently relaunched under the name of 'Kemara', the spa, boutique and academy helps people achieve total wellness holistically by creating balance and harmony in people, nature and the environment.
Aromatherapy is the controlled use of essential oils obtained from plants to promote health and well-being of mind and body. Kemara is a shuttle school of the globally reputed British school of Aromatherapy, Penny Price Aromatherapy Ltd (UK) and is the only such school in South/Southeast Asia.
The Kemara Academy conducts two of the five modules offered by the Penny Price Aromatherapy Diploma course. Upon completion of all five modules students are eligible to become a member of the International Federation of Professional Aromatherapists (IFPA).
"At the moment we are conducting only two modules starting from this month and modules 3, 4 and 5 could be carried out as a correspondence course," Kishani said, adding that depending on the number of students for the course all modules will be taught at the academy in the future.
Sunday Times 2008